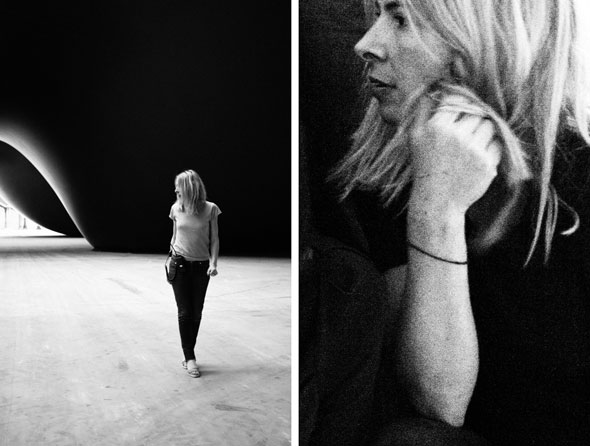 Odile Soudant a créé en 2009 sa propre agence de conception lumière.
Forte de son expérience en tant que responsable du département lumière au sein des Ateliers Jean Nouvel, elle réalise la mise en lumière de projets architecturaux, urbains ou événementiels.
Parmi les projets qu'elle a dirigés figurent la mise en lumière de l'exposition "Extreme Beauty in Vogue à Milan" (Dolce & Gabbana - Vogue US), du Parc Poblenou à Barcelone, de l'Exposition "Monumenta : Anselm Kiefer" au Grand Palais à Paris...
Odile Soudant conçoit et assure le suivi des projets de l'esquisse jusqu'à la réalisation.
Quelques exemples de projets en cours : la tour Catalonia Hoteles à Barcelone, la Piazza Arnolfo et ses interventions d'artistes à Colle Val d'Elsa en Italie, la West Chelsea Tower à New York...
Odile Soudant et son équipe participent également à de nombreux concours internationaux d'architecture, d'urbanisme ou de muséographie — aménagement du Palais de Tokyo à Paris, extension et aménagement du théâtre Tchaïkovski de Perm en Russie, création du Musée National d'Archéologie et des Sciences de la Terre du Maroc à Rabat, aménagement urbain du Vieux-Port à Marseille...

Lumières Studio is a French lighting design company specialized in architecture, urban, events and artistic projects.
It was established in 2009 by Odile Soudant, the former head of the Ateliers Jean Nouvel lighting department.
Lumières Studio commits to each project with a unique and comprehensive approach from concept to realization.
During her career, Odile Soudant has been responsible for projects such as
"Extreme Beauty in Vogue" exhibition in Milan (Dolce & Gabbana - Vogue U.S.), Park Poblenou in Barcelona,
"Monumenta: Anselm Kiefer" exhibition at the Grand Palais in Paris
and many more.
Some examples of current projects are
the "Hoteles Catalonia" Tower in Barcelona,
Piazza Arnolfo and interventions of artists in Colle Val d'Elsa
and
West Chelsea Tower in New York.
Lumières Studio is also actively participating in international architecture, urban planning and museography competitions
(Palais de Tokyo in Paris,
extension of the Tchaikovsky Theater in Perm, Russia,
creation of the National Museum of Archeology and Earth Sciences of Morocco in Rabat,
urban development of the "Vieux- Port" in Marseille)